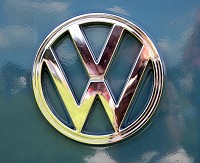 The Volkswagen Passat has been named the Used Car of the Year for 2009.
Judges chose the Passat 1.9 TDI S for its classy image, drivability and reliability at a comparatively cheap price, in the Which Car? poll. A three-year-old model costs around £7,000.
Buyers on the look-out for an eco-friendly alternative could opt for the Toyota Prius, which won the green car honour. It does on average 65.7 miles to the gallon and car tax bills are £35 per year.
The Lexus RX400h took the award for the best SUV of the year. The hybrid 4x4 runs on petrol and electric power to reduce emissions and fuel consumption. A 2005 model costs less than half its original price at around £18,000.
Volkswagen's Golf GTI 5dr earned the votes for the best used sports car. Vauxhall's Vectra won the best used estate car, while Zafira was awarded the best used MPV for a third year in succession.
What Car?'s used car editor, Matt Sanger, said: "It's a strange time in the used car market, with prices still on the increase - in some cases up 30% year-on-year. Higher prices and limited availability of some cars had a huge effect on our judging, but our winners are all cars that are readily available and still represent great value."
Copyright © Press Association 2009