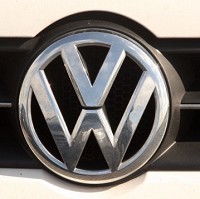 Volkswagen knows how to keep its employees happy after two of its groups were voted into the top 25 of the 2012 Great Place to Work survey UK.
Volkswagen Group and Volkswagen Financial Services (VWFS) came 21st and 11th respectively showing that they have the trust of their employees, and that their employees do their jobs with pride and get along with each other.
The Great Place to Work Institute UK, which is the UK branch of a worldwide employment agency, carried out the survey in order to find the country's best employers.
Fiona Roberts, HR director for both Volkswagen Group and VWFS, said: "Both companies are renowned for their great products but it's easy to forget that behind any successful business is a great workforce.
"To get the best out of our staff we have to make sure they're motivated, empowered and overall, happy to come to work. We work hard to make sure we provide the right conditions and environment for them, and the outcome of the survey proves that we're getting a lot of it right."
Copyright Press Association 2012