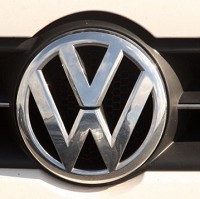 Motorists left out of pocket due to Volkswagen's "disgraceful" emissions scandal should be compensated, Transport Secretary Patrick McLoughlin has hinted.
Mr McLoughlin was speaking during a Westminster session in the wake of the VW crisis which saw it exposed for rigging emissions tests.
He pledged to persuade VW to honour its promise to repair all affected cars before the end of next year.
DUP MP Jim Shannon wanted to know if Audi and VW should bear the burden of any loss on resale values as a result of the scandal. More than one million motors in Britain have been impacted by VW's deception.
Mr McLoughlin told the Strangford MP that the carmaking giant may eventually have to address the matter.
The RAC is among the motoring organisations calling for stricter emissions testing . It looks as if this has hit home, with the European Commission this week announcing tighter standards from September 2017.
The Transport Secretary's pledge to pressurise VW into action followed a question from Halifax Labour MP Holly Lynch.
She said that the managing director of VW's British arm has cast doubts on whether its repair promise might be achievable in the time scale outlined. Ms Lynch asked what steps Mr McLoughlin is taking to ensure this pledge is carried out.
He replied that the Government is acting to ensure that VW meets its deadlines following its "disgraceful" behaviour.
Earlier this month Mr McLoughlin pledged that VW owners in the EU will not lose out financially if their vehicles contain the illegal, emissions test-cheating software.
Road tax is fixed dependent on a car's CO2 emission rates. But he said that these motorists will not have to pay any extra because their cars are more polluting than originally thought through no fault of their own.
Copyright Press Association 2015