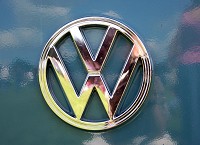 Volkswagen is to return to the Dakar Rally next year with five Race Touaregs in a bid to defend its 2009 title.
The German car maker won the 2009 rally in a vehicle powered by a 2.5-litre TDI engine with 280 horsepower, winning 10 out of 13 stages to clinch a one-two victory.
The winning pairing, Giniel de Villiers and Dirk von Zitzewitz, will return to endure the same demanding terrain, with the event taking place across the South American continent for the second year in a row.
The 31st Dakar Rally course begins on 1 January from Buenos Aires in Argentina. The five teams will travel 5,625 miles across the Andes, through the Atacama desert, with altitudes exceeding 4,700 metres above sea-level.
It was during the 2009 competition that Volkswagen made history, with it becoming the first team to to win the international motorsport event in a diesel-powered car.
Carlos Sainz and Lucas Cruz, plus Mark Miller and Ralph Pitchford will also take part in the competition. They are joined by Nasser Al-Attiyah and Timo Gottschalk and new drivers Brazilian partnership Mauricio Neves and Clécio Maestrelli.
Copyright © Press Association 2009