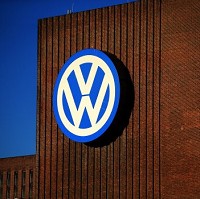 Volkswagen (VW) has reportedly claimed that it will take longer than first thought to pass on data concerning last year's emissions scandal.
The German car manufacturing giant was supposed to hand over the information to the European Commission (EC) by the end of last year.
But it has asked the EC for an extra month to get its CO2 details together, according to Wall Street Journal reports.
It is already known that VW believes that a succession of events rather than a one-off gaffe triggered the test-rigging scandal.
Last year it owned up to installing cheat devices on its cars, which include the Skoda, SEAT and Audi brands.
These devices recognise that discharge checks are being undertaken and activate maximum pollution controls. These are turned off during real-life driving conditions, however. This means that pollutants exceed legal levels by up to 40 times.
Meanwhile, the start of legal action against the company saw its shares dip by 4% on Tuesday January 5 to 121.40 euros.
The US-based Environmental Protection Agency wants VW to pay a maximum of $22 billion (£15 billion). This is well over triple the the 6.7 billion euros the Germans had put aside.
VW's US sales dropped 9.1% in December compared to the same period in 2014.
Copyright Press Association 2016. Motoring News articles do not reflect the RAC's views unless clearly stated.