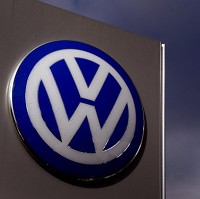 Volkswagen (VW) has named Matthias Mueller to replace Martin Winterkorn as its chief executive.
Mr Winterkorn resigned from the role at the scandal-rocked German car manufacturer following revelations that it rigged clean air emission tests.
Mr Mueller has been CEO of VW subsidiary Porsche for the past five years.
Industry experts have suggested that VW directors are likely to question top-level designers and engineers. But full details are yet to be announced.
It remains to be seen how investors will react in the long term to the widely predicted CEO appointment.
Only days earlier, VW confessed that it had effectively cheated on US-based emission tests.
A maximum of 11 million vehicles are thought to contain software allowing this, and the scandal may impact on the European market too.
It is not known how many UK cars are affected, but the Department for Transport says it will be retesting VW emissions here.
Copyright Press Association 2015