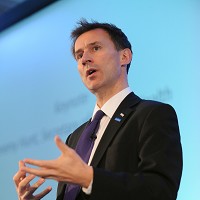 The Health Secretary has branded parking fees at some hospitals "too high" and promises to see what can be done about it.
Jeremy Hunt was quizzed in the House of Commons by MP for Harlow Robert Halfon, who said the "ever-increasing" costs are hurting health staff and patients alike.
Branding the situation a rip-off, the Tory cabinet minister said patients are paying £40 more per week, while nurses are being stung for £200 more over a month.
Mr Hunt said he sympathises with hospitals on a tight budget, as many organisations are, but has the same worries about parking fees being too steep.
The MP invited him to a meeting on the issue and the minister said he was "happy" to have talks with Mr Halfon about the specific action that could be taken.
Mr Halfon said the Health Secretary should do "everything" possible to stop people being overcharged to park at hospitals.
Copyright Press Association 2014