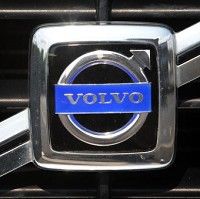 Volvo Cars has announced it will suspend production at its main plant in Sweden for one week in response to falling demand.
The halt in production will take place between October 29 and November 2, the carmaker confirmed.
Some 3,300 workers will be affected by the move and they will be compensated with a form of paid leave.
The company, owned by China's Geely Holding Group and with a global workforce that totals approximately 22,000, cited the ongoing financial crisis in Europe as the reason for temporarily halting production at the plant.
"Europe is the main market for Volvo Car Corporation and the continued recession is naturally affecting the demand," said Volvo Cars chief finance officer and acting president Jan Gurander.
The announcement comes after the company slowed the speed of production at its Torslanda plant on October 1 down from 57 cars an hour to 50 cars.
Copyright © Press Association 2012