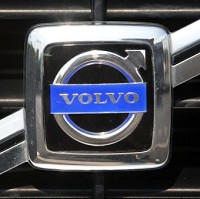 Swedish car maker Volvo has confirmed it is to prolong its commitment to a partnership with IT firm Mitsubishi Electric, according to company officials.
As well as the main electronics supplier for all in-car entertainment technology, Mitsubishi Electric will also be responsible for the centre consoles on all new models of Volvo.
Officials at Volvo assert that the move is aimed at "spearheading" the development of connectivity with mobile devices in future cars.
Commenting on the news, Volvo boss Stefan Jacoby said: "We design our cars around people's needs and lifestyle.
The extended co-operation with Mitsubishi Electric Corporation, who have been a supplier to Volvo Car Corporation for many years, paves the way for integrating new, user-friendly infotainment and connectivity features in our cars."
While in-car technology has gone through extremely rapid advances in recent years, observers have reminded road users that not all aspects of car maintenance can be reliably monitored electronically, and that breakdown cover is an important safety precaution for both old and new cars.
Copyright Press Association 2012