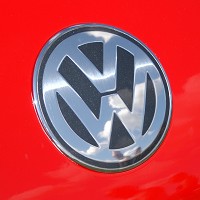 Europe's biggest car maker Volkswagen is poised to complete its purchase of Porsche by August 1.
The German firm has agreed to buy the remaining 50.1% of Porsche AG that it does not already own from holding company Porsche SE.
A price of 4.46 billion euro (£3.5bn) has been agreed, plus one Volkswagen share.
The deal will also redefine the complex ownership arrangement that currently exists between the two companies.
Porsche SE holds a major stake in Volkswagen and the two firms share several executives, plus a number of major shareholders.
Volkswagen, which is based in Wolfsburg, already includes brands such as Audi, Seat, Bugatti and Bentley, along with truck manufacturers MAN and Scania.
Copyright Press Association 2012