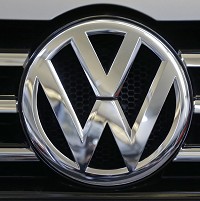 Volkswagen is recalling 2.6 million cars globally after a number of different faults were picked up across its model range.
The German manufacturer announced that the issues concern its seven-speed dual-clutch gearbox as well as potential problems with lights and leaking fuel lines.
VW said that 1.6 million cars worldwide had issues relating to the synthetic oil used in the dual-clutch gearbox.
The company has also reported electrical faults in hot and humid conditions such as in China and South East Asia. These faults have also been linked to a lot of stop-start driving.
While no faults have been reported in the UK, VW is offering a global voluntary recall to replace the synthetic oil with mineral oil, which is found to prevent the problem.
Around 800,000 VW Tiguans (with an estimated 30,000 in the UK) will be recalled worldwide to fix a fuse problem that could cause a fault with individual light functions. Only Tiguan models built between 2008 and 2011 are affected and the repair is expected to take just a few minutes.
Volkswagen's Amarok pick-up truck has also been issued with a recall message concerning leaking fuel lines in its 2.0-litre TDI engine.
Copyright Press Association 2013