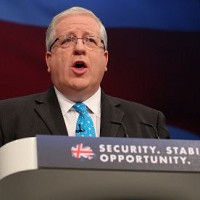 Vehicle checks which cost motorists almost £10 million a year have been abolished.
Patrick McLoughlin, the Transport Secretary, says the checks have become an "unnecessary burden" on motorists.
He says this is especially the case since only a few of the million or so £41 checks made since 2003 have revealed crimes.
This was the year from which owners of written-off vehicles had to obtain the special vehicle identity check (VIC) in order to prove their car was the one on their registration documents.
It was brought in to prevent the practice of vehicle ringing, which helps fraudsters to sell motors more easily by swapping car identities from a written-off one to a stolen one which is a comparable make or model.
The Department for Transport (DfT) has pledged to go on partnering the motoring and car insurance industries to safeguard drivers who are buying a car from second-hand sellers.
Officers policing the crime think that VICs have outlasted their usefulness in the wake of new vehicle security technology. They say this has put off low-level fraudsters, while advances in online tools such as the RAC's Car Passport have helped identifications to be made without paper checks.
The abolition of the checks will help to save individuals and businesses about £10 million and £4.8 million a year respectively, according to the DfT.
The decision has been made in the light of the DfT reviewing the situation after putting the issue out to consultation.
Mr McLoughlin has spoken of his "delight" in disposing of this "unnecessary burden". He says the Conservatives side with "honest" motorists, which he says explains why the party is bringing back "common sense" to the country's roads. This has helped firms and motorists save millions of pounds every year, Mr McLoughlin added.
Copyright Press Association 2015
https://www.rac.co.uk/buying-a-car/car-passport/ (Car Passport)