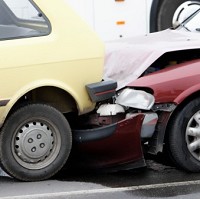 The vehicle services company HPI has issued a stark warning to buyers looking to purchase a second hand car.
HPI claims that one in three cars that are checked by the company have a hidden past.
Nicola Johnson, business development manager at HPI, said: "It's understandable that used car buyers look at the price tag first and then take a vehicle on face value, but this can be a costly mistake."
Background checks into a vehicle's history can prevent cars paid for on credit being repossessed by finance companies.
They can also stop buyers becoming victims of criminal gangs who sell stolen cars with fake registration documents to trick people into believing that the vehicle is legitimate.
Other gangs sell cars that have been written off by insurance companies and then clumsily repaired in order to give the perception they are in good condition.
When buying a used car, a background check into the vehicle's history might be just as important an investment as breakdown cover .
Copyright Press Association 2013