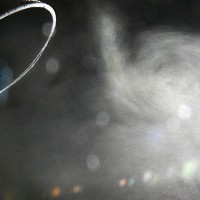 Vauxhall will start publishing real-world emissions test results from next summer.
The British manufacturer's parent company Opel has promised greater transparency on fuel consumption and CO2 emissions to reassure motorists that the car they are buying actually does what it says.
It will release figures produced under the WLTP (World Harmonized Light-Duty Vehicles Test Procedure) testing scheme, which aims to provide a more accurate view of mpg and emissions than the NEDC (New European Driving Cycle).
PSA Peugeot Citroen has already committed to working with a third party to publish similar results.
The NEDC has recently come under heavy criticism for delivering economy figures that are unachievable in real life, with critics hitting out at the fact the test is carried out in a laboratory and not on the road.
While the WLTP will also be conducted in lab conditions, it is said to be more comparable to real-world results than the current methods.
The latest Vauxhall Astra will be the first car to be tested under the new conditions.
Opel has also pledged to work on an accurate way to improve NOx emissions in its vehicles, ahead of the introduction of the RDE (Real Driving Emissions) test in 2017.
Copyright Press Association 2015. Motoring News articles do not reflect the RAC's views unless clearly stated.