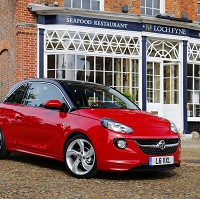 A safety check on Vauxhall's Corsa and Adam models has been expanded to include older versions of the vehicles.
Owners were told not to drive models of the vehicles registered since May 2014 after it was announced that their steering system may not meet specification.
But this has now been expanded to include vehicles registered since February 2014 following further investigations.
The fault originally came to the attention of Vauxhall while it was running quality control checks at its vehicle production facility.
The manufacturer is using a number of channels to communicate with vehicle owners. Vauxhall is writing to all those affected using the industry standard recall process, making use of the DVLA's registration information.
Motorists can find out if their car is affected by visiting Vauxhall's website. Alternatively, they can phone Vauxhall's help line on 0800 026 0034, which is open Monday to Friday from 9am to 7pm and until 5pm at weekends.
Copyright Press Association 2014