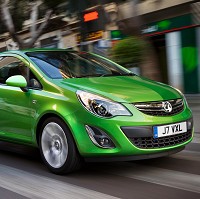 Owners of Vauxhall Adam and Corsa vehicles have been warned that their cars may be unsafe.
The manufacturer has urged drivers to have them checked out before getting behind the wheel, after learning of a possible steering fault on around 3,000 of the vehicles.
It said that some models of the Adam and Corsa/Corsavan registered since May 2014 have been fitted with a part that does not meet the manufacturer's specification. The part affects the steering system.
Vauxhall has urged caution, saying the vehicles should not be driven until they are inspected.
It has created a section on its website called Safety Check for ADAM and Corsa . Visitors can use the section to find out if their vehicle is one that may have been affected. Alternatively, motorists can call the customer assistance centre for help.
The car-maker found out about the problem while carrying out routine quality control at its German and Spanish manufacturing plants. It does not know of any accident or injury caused by the faults.
Copyright Press Association 2014