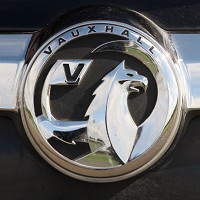 Vauxhall has teamed up with computing giant Apple to help keep drivers' eyes on the road.
The new Vauxhall Adam, when fitted with the IntelliLink infotainment system, will utilise Apple's Siri voice recognition software, allowing drivers to give voice commands without taking their hands off the wheel or eyes off the road.
A button mounted on the supermini's steering wheel allows drivers to communicate with a compatible iPhone running iOS 6, allowing Siri Eyes Free to perform a number of tasks, such asplanning a route .
Apple claims that Siri Eyes Free in the Adam is so intuitive drivers need only speak to it as if they were talking to a friend.
The iPhone screen does not display the Siri text conversation while using the feature, meaning drivers can concentrate on the road and improve safety.
Siri is available free of charge in all Adams with IntelliLink which are ordered from now. Those who already have an IntelliLink-equipped Adam will be eligible for a free update available from next month.
Copyright Press Association 2013