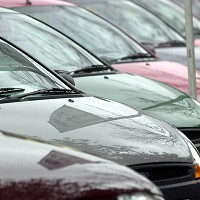 Car dealers have been urged to present used vehicles as 'highly credible', as used-car buyers are increasingly opting for 'safe choices that will not be the cause of unexpected bills'.
RAC Warranty claims this is due to the ongoing economic crisis but also the increase in used-vehicle prices, as many buyers find there is a big discrepancy between the vehicles of their choice and the cars they can actually afford.
Ian Simpson, sales and marketing director at RAC Warranty, said: "Dealers need to judge the customer mindset carefully. Used-car buyers are finding themselves spending more than they would like at a time when they feel vulnerable from an economic point of view.
"People are worried about their jobs, their income and the way in which savings are being eroded. They want cars that appear trustworthy and are unlikely to create trouble.
"Therefore, stock should be well presented, clearly cared for, have good history and be supported by warranties and other financial safety net products."
Copyright Press Association 2012