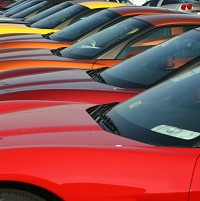 New data suggests the value of used cars is at a record high.
The British Car Auctions (BCA) has been producing quarterly Pulse reports since 2005 and its survey for the second quarter of 2012 revealed that used cars were on average worth £5,891.
This represents a a year-on-year increase of £197 and is a record high for a second quarter.
The BCA said values had been rising steadily since 2005 including an upward trend in the last three years.
Interestingly, the second quarter saw fewer nearly fleet and nearly new cars than the first quarter, indicative of a shrinking proportion in comparison to part-exchange deals.
On average cars now have higher mileage and are older, as is seen from the record high average mileage in quarter two, which increased by almost 2,500 miles against the end of last year.
Copyright Press Association 2012