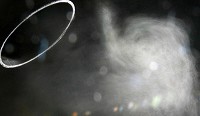 A new colour-coded labelling scheme which gives information about a used car's fuel and environmental credentials has been launched by Transport Minister Sadiq Khan.
Under the plan, which follows a similar label system for new cars, consumers will be provided with the information on a car's make, model, its CO2 emissions as well as estimated fuel costs over 12,000 miles, and miles per gallon. It will be available for cars registered after March 2001.
Mr Khan said: "Running costs and environmental performance are increasingly important to new and used car buyers. I am therefore delighted that the new car label is now joined by a similar used car label."
He said the label will help buyers "make the right purchase for themselves and the smart purchase for the environment" and encouraged buyers to look out for the label while buying.
The voluntary scheme has been jointly developed by the Low Carbon Vehicle Partnership (LowCVP), the Retail Motor Industry Federation, the Society of Motor Manufacturers and Traders, and the government.
Greg Archer, managing director at LowCVP, said "As many as 94% of dealers now display the new car label, while 71% of car buyers say the label is important in informing their choice of car."
Copyright © Press Association 2009