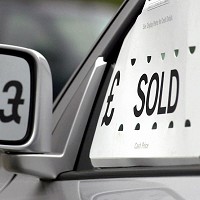 Rising demand continued to push up used car values last month, new figures show.
A report found that average used car prices reached £6,315 in September - a rise of 2.5% or £157 from August.
Values have now increased by £63 or 1% compared with 2011. However, the report by BCA also found that the average age and mileage of used cars has risen since last year.
BCA said many professional buyers are facing ongoing supply issues, meaning there is more competition for the best vehicles.
According to the figures, average fleet and lease car values reached a new record high for the fifth month in a row, rising by £185 to £8,339. Values in this sector also posted double digit improvements year-on-year for the fourth consecutive month.
Meanwhile, average part-exchange values increased by £162 or 5.5%, rising to over £3,000 for the first time.
Nearly-new values also increased, according to BCA's latest Pulse Report.
But BCA communications director Tony Gannon warned that dealers should remain cautious.
Mr Gannon said: "There is no question that September enjoyed higher levels of demand than we had seen since the spring months resulting in record breaking average values, but it is important to place these figures in context."
Copyright Press Association 2012