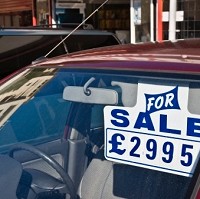 Motorists who waited for the New Year to buy second-hand cars benefited from lower average prices, according to a new report from British Car Auctions (BCA).
The BCA Pulse report showed the average value of a used car was £7,137 in January, 3% lower than in December but still just over 18% higher than in January 2012.
BCA said January's drop, which left motorists with more spare cash to fund car insurance andbreakdown cover , was mainly down to more lower end part-exchange vehicles being sold. And the firm said nearly a quarter of the cars it sold during the first month of 2013 were purchased online.
BCA UK operations director Simon Henstock said despite the overall 3% average value drop, January had seen heavy demand and a shortage of stock driving up prices, particularly in the fleet and dealer part-exchange sectors.
He added: "The rise in average prices at the value-for-money end of the market continues unabated and this must be a reflection of the current economic conditions. As household budgets remain squeezed, the increased demand from motorists for affordable transport is driving values upwards."
Copyright © Press Association 2013