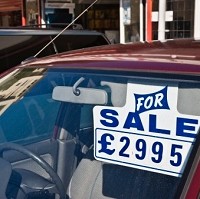 The prices of second-hand cars have fallen to a 15-month low, new research has revealed.
The average cost of a used car registered a monthly dip of 1.71% in December, taking prices to £8,540 - the lowest figure since September 2011, according to UsedCarExpert.co.uk.
However, there remains a large amount of regional variation in used car prices, with buyers in south west England paying an average of £6,951, compared to £10,805 for those in north east England.
Prices fell sharply in the south west (6.31%), Scotland (6.2%) and in East Anglia (5.31%), the report found.
In other regions prices spiked, rising 6.45% to £8,087 in the West Midlands, 2.59% in north east England and 1.59% in the East Midlands.
The continuing weakness of the UK's economy is leading many motorists to hold on to their vehicles for longer, while the age of models being purchased second-hand is rising, meaningbreakdown cover is becoming ever more vital.
UsedCarExpert.co.uk editor Matthew Tumbridge said: "Used car prices have fallen as the economy remains weak and unstable and motorists hold on to their vehicles.
"As motorists face rising prices in insurance and fuel in 2013, it certainly pays motorists to shop around to get the best used-car deal, as they can save over £3,500 if they are prepared to travel."
Copyright Press Association 2013