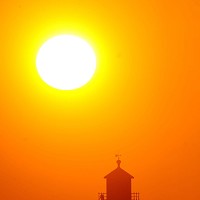 The weather can affect the value of your car, according to the Chief Editor at car pricing experts CAP.
Chris Crow has analysed the used car trade market and concluded that prices are generally higher in better weather.
Crow analysed the values for 2002 and 2006, two years with similar economies but with very different weather patterns.
He wrote in leading trade journal AM Magazine that it is not only convertible cars which sell well in the sunshine, but in fact the whole market.
Crow said: "Both 2002 and 2006 began with similar hours of sunshine through to the month of May. However, in June 2006 there were an additional 60 hours of sunshine compared to 2002, while July enjoyed 115 additional hours over the same period in 2002."
He added: "It was also a cracking year for strong used car values, which supports what dealers often tell us - that the better the weather, the stronger the demand for used cars."
Copyright Press Association 2012