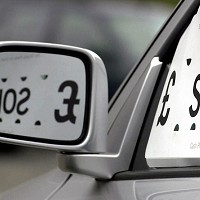 The drop in the price of used cars is slowing, according to new figures from an industry expert.
Research by the Vehicle Remarketing Association (VRA) points to a "consistent and stable" used car market, with book values for July down by only by 1%, compared to up to 3% over the last couple of years.
Smaller vehicles are still bringing in the highest profit margins, as second-hand car buyers look to downsize to try and reduce the pressures on their wallet.
As a result, five-door cars have become highly desirable to consumers - for the first time commanding a price premium over three door models.
Evidence suggests that trade buyers are becoming ever more selective about which cars they purchase, with drivers of less wanted cars forced to slash reserve prices to try and drive through a sale. While bargains are available, used car buyers will still needcar insurance andbreakdown cover .
There is also a trend towards dealers buying cars that are ready to sell, meaning vendors are spending large amounts of cash on refurbishment prior to the sale.
Copyright Press Association 2012