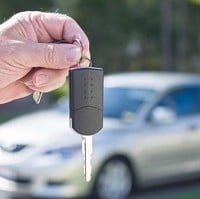 Hard-pressed motorists looking for a good deal on a used car will be boosted by the introduction of the 63-registration plate next month.
British Car Auctions (BCA) claims the September change will bring with it an influx of ex-fleet cars and dealer part-exchange vehicles as thousands of people take advantage of 0% and low finance deals.
This means more choice for second-hand buyers, with a whole host of makes and models expected to enter the market.
Limited availability of good quality vehicles earlier in the year has pushed prices up, but Tim Naylor, editor of the BCA Used Car Market Report, claims the impending change will benefit those on the hunt for a used car.
"We are expecting to see a wide range of used cars coming to auction in September including everything from low mileage and nearly new cars to prestige and company cars at 2 to 3 years old," he said.
"We also anticipate seeing more good value high mileage older cars which means there should be something for everyone in every price range."
Whether you're buying a new or second-hand vehicle, getting a good deal on essentials like car insurance is always welcome.
Copyright Press Association 2013