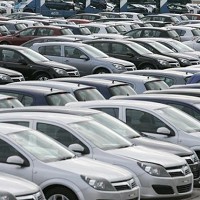 The US public has a "reasonable probability" of getting back the £50 billion ($80 billion) its government has pumped into car makers General Motors and Chrysler, an expert has said.
Ron Bloom, senior adviser to President Barack Obama's auto taskforce, made the claim as he reassured politicians that the government had no plans to send any more cash the way of the struggling car firms.
And he justified previous cash injections be explaining the bail-outs had given the car makers "a chance to become viable, competitive businesses with bright futures".
Mr Bloom told the Senate Banking, Housing and Urban Affairs Committee: "We strongly believe this is the last money that GM will require. I cannot make a promise about the future but I can assure you that it has been a vigorously debated and thought-about question."
On June 1, General Motors filed for bankruptcy protection. It now hopes to start afresh as a new company in the next two to three months.
Meanwhile, Chrysler has been saved from liquidation after Italian car firm Fiat closed a deal to become the new owner of most of the US firm's assets.
Mr Bloom said the White House is a "reluctant shareholder" in GM, but is determined that "piling on irresponsible amounts of new debt" on to the company would have "repeated the mistakes of the past".
Copyright © Press Association 2009