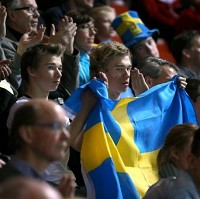 An auction is to feature a collection of unique Saabs, including models which have never been introduced to the market.
A total of 78 Saabs will be on sale at the auction, which runs from March 19 to April 3.
The 9-4X, Saab's SUV, will account for 31 of the vehicles, while seven 9-5 Sportkombis will be on show and 37 9-5 Sedans. Motorists keen to purchase one of the vehicles on offer should make plans forcar insurance before they attend the auction.
"We held a similar auction at the end of last year and noticed the strong following that SAAB still has around the world. The interest was enormous, both in Sweden and internationally," said auction organiser, KVD business area manager Per Blomberg.
"With the last cars now being sold we expect an equally high level of interest from Saab enthusiasts."
The last factory-built Saab 9-3X will also be available, along with one Saab 9-3 SportSedan in sky blue and a Saab 9-5 SportSedan TiD6 (Alpha) 2.9 superdiesel.
Car lovers will be able to view the vehicles at Wallhamn, north of Gothenburg, on March 22. People have been urged to book ahead for security purposes.
Copyright Press Association 2013