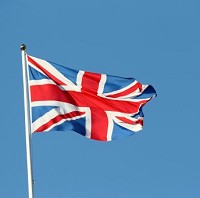 Motorists will soon be able to fly the flag ... on their driving licences.
The Government has announced the measure as a way of allowing drivers to take pride in the British national flag.
The driving licence is probably the most important document a driver can carry. But the union flag - or union jack - has been missing on them since 1998, when the present photocards were originally launched.
The only flag shown since then has been that of the European Union.
The two flags will henceforth appear alongside each other on licences given out to motorists in Wales, England and Scotland.
Claire Perry, the Transport Minister, said that the new Union Jack-bearing licences will enhance national unity as well as a sense of British identity.
Ms Perry spoke of the "pride" she will feel in carrying her new licence and hopes it is a feeling that will be shared by others. She said she is "delighted" that the union jack will be shown on British-based licences in the future.
Copyright Press Association 2014