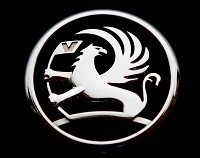 General Motors' decision to cancel plans to sell Vauxhall to Canadian car parts firm Magna has been hailed by union chiefs.
Tony Woodley, secretary general of Unite, said he was "absolutely delighted" by the US car giant's decision.
Following the announcement by the GM board on Tuesday to retain and restructure its European subsidiaries, the firm revealed it is looking forward to working with all European labour unions to "develop a plan for meaningful contributions" to restructuring of Opel/Vauxhall.
Fritz Henderson, president and chief executive of General Motors, said the move to retain Vauxhall followed a better business outlook in Europe and the firm's improved financial health.
He continued: "From the outset, our goal has been to secure the best long-term solution for our customers, employees, suppliers and dealers, which is reflected in the decision reached on Tuesday."
GM said that the cost of restructuring would be around three million euros (£2.7 million), which is lower than the bids submitted.
The company's previous plans to sell its Opel and Vauxhall brands to Magna had the backing of the German government, which pledged 4.5 billion euros (£4 billion) of loans.
The now defunct deal, if carried out, would have led to thousands of job losses across Europe.
Copyright © Press Association 2009