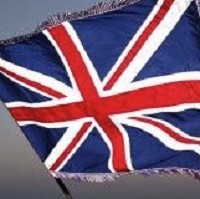 UK motorists' driving licences have become more patriotic this week.
As of Monday, July 6, licences have started featuring a Union Flag in addition to the existing European Union emblem.
The Government says the photocard switch should help unite the country, as a mark of British togetherness. It said the change would enable British drivers to fly their flag with honour as a mark of British identity.
No Scottish Saltires or Welsh Dragons will be accepted, however, even for motorists based in those countries. Furthermore, the changes are not applicable to Northern Ireland-based motorists.
The Government announced the move towards the Union Flag on licences last December .
Transport Minister Claire Perry said then that she hoped her pride at carrying such a licence would be shared across the nation.
The blue-coloured EU flag with 12 gold stars has exclusively appeared on full British driving licences for the past 17 years, since photocards were first introduced.
These have gone out to 132 million drivers in this time with the DVLA issuing over 10.4 million of them during 2014 alone.
This changed from Monday. Drivers either altering their own personal details or getting new licences will now receive documentation showing both European Union and British flags.
Copyright Press Association 2015