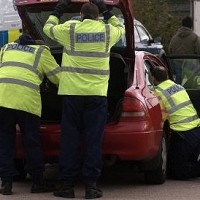 The number of uninsured motorists on Britain's roads has risen sharply, new MIB figures suggest.
The Motor Insurers' Bureau offers compensation to victims of collisions with uninsured motorists. It has launched its first nationwide campaign in three years to try and combat the growing problem.
Its latest figures show a jump of 10% in the amount of cases involving motorists with no insurance between July 2014 and July 2015
Each year drivers who get behind the wheel without car insurance are responsible for thousands of road user injuries, and even deaths.
Drivers convicted of motoring with no insurance face possible £300 fines, as well as 12 penalty points on their licence. In addition, they are liable to collection and storage fees if their vehicle is seized. Their car may even be threatened with crushing.
The MIB says that one in three uninsured drivers are below the age of 30, in the wake of the escalating costs for young persons' cover.
The upward shift reverses a 10-year trend which has seen uninsured driver numbers half to 1 million, since police were given the authority to seize cars.
The MIB hopes to improve the figures with a campaign which includes a special short video called " Gone in Seconds ".
The film gets across that it only take seconds for the police to check via Automatic Number Plate Recognition (ANPR) if motorists have valid car insurance.
The Association of British Insurers' (ABI) is backing the MIB campaign. Its liability and motor policy adviser, Ben Howarth, says drivers who break the law by driving with no insurance endanger other people on the road.
They also drive up car insurance premium costs for motorists who stay within the law.
Chief executive of the MIB, Ashton West, says the amount of claims is increasing every week. Mr West is particularly worried about its message penetrating the consciousnesses of the under-30 age group.
Over 4,000 continuous insurance enforcement (CIE) notices are sent out each day to registered owners of cars that appear to be uninsured.
Copyright Press Association 2015
https://www.youtube.com/watch?v=xnp2tyzGtPk (Gone in Seconds)