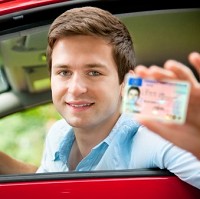 Courts have admitted that "many" motorists have been incorrectly convicted of not keeping their driving licences up to date.
The admission came after cases were dropped against two drivers who were wrongly charged with not updating their licences.
The pair faced had faced fines and points on their licences before the courts' ruling last week.
Some police forces consider minor driving licence misdemeanours, such as an out-of-date photo or incorrect address, as a Section 87 offence rather than a Section 99 one.
Neither should legally invalidate a licence.
The actual offence caused is failing to notify theDVLA of up-to-date data, contrary to section 99.5 of the Road Traffic Act.
A motorist could still face a fine, but should not get points on their licence.
It also should not mean that theircar insurance is invalidated.
Chief superintendent Irene Curtis, president of the Police Superintendents' Association of England and Wales, said the last thing it wanted to do is alienate and punish people who have made a minor mistake with disproportionate action.
The DVLA says there are two-million motorists with out-of-date photocard licences.
Copyright © Press Association 2013