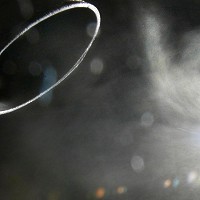 An ultra low emission zone is to be introduced in central London in 2020 in a bid to tackle air pollution, yet motoring groups believe drivers could be unfairly penalised.
The scheme, confirmed by Mayor Boris Johnson, will require vehicles driving in the congestion charge zone to meet new emission standards all day, every day, or pay a charge.
Cars, motorbikes and vans which do not meet the ultra low emissions standards will be charged £12.50 a day, while heavy goods vehicles, buses and coaches face a charge of £100 a day.
"Overall, we believe that TfL's proposals for establishing an Ultra Low Emission Zone from 2020 are appropriate and balance the need to reduce nitrogen dioxide emissions with the associated impact on individuals and businesses," said RAC chief engineer David Bizley.
He added: "However, we think it is wrong to penalise motorists who bought small fuel efficient diesel cars since 2006 in the belief that they were making the right environmental choice at the time due to their vehicle's low carbon dioxide emissions.
"Since then, evidence has come to light that the previous generation of diesel emission standards (Euro 4 and 5) that applied to these post-2006 vehicles have not delivered all of the reduction in emissions of nitrogen dioxide and have not been as great as forecast because the internationally agreed tests that the vehicles have to pass have not adequately reflected real world driving.
"The blame for this lies squarely on the shoulders of the scientists, engineers and officials responsible for the Euro standards and not the purchasers of Euro 4 and 5 diesel vehicles, who have bought these in good faith."
All new taxis and all private hire vehicles under 18 months old in the capital must be capable of offering zero emissions by 2018.
All single decker buses in London will be electric vehicles that produce no traffic fumes by 2020, while all 3,000 double deckers will be hybrids with lower emissions.
Copyright Press Association 2015