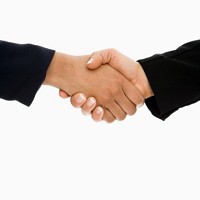 In order for them to pay for new cars, a record number of loans have been provided to buyers by dealers, research suggests.
According to figures from the Finance & Leasing Association, 64.5% of car buyers signed up for showroom borrowing deals in February - a record amount.
Commenting on the research, the association's head of motor finance, Paul Harrison, stated: "The proportion of new cars bought using dealer finance has grown from around 47% two years ago. Retail loans for used cars are also up, by 9% in February."
However, separate findings from a GForces study suggest that key online finance tools are only offered by 38.5% of the country's top dealer websites at present.
The automotive web management firm's commercial director, Tim Smith, stated: "Most dealer websites have no facility for visitors to generate simple finance quotations.
"Dealers routinely offer low-cost finance to attract customers, but many fail to deploy the simple online tools to help them secure a sale plus associated finance business."
Copyright Press Association 2012