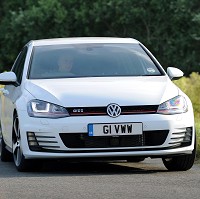 The UK has been placed second in a dubious league table of car manufacturer recalls in Europe, with only Germany ahead.
There were 28 car recalls issued in the UK in 2014; 16% of all recalls made in Europe and double the number from the year before.
The statistic for the UK was small in comparison to that of Germany, which experienced 46% of the 180 recalls across the entire continent in 2014.
In fact, Germany, the UK and three other countries - Portugal, Greece and Spain - accounted for 93% of all such recalls.
A more encouraging finding to emerge from the research was that 178 of the 180 recalls were voluntary, demonstrating that car manufacturers are taking more pre-emptive action than has previously been the case.
Stericycle ExpertSolutions carried out the research and its European managing director Farzad Henareh says the data shows car manufacturers are beginning to put customer safety first.
Copyright Press Association 2015