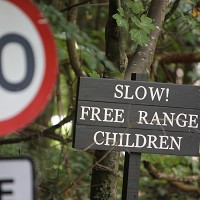 The number of people killed and seriously injured on Britain's roads has risen, sparking dismay among safety campaigners.
Last year saw 1,901 deaths on UK roads, 3% more than in 2010, with the number suffering serious injuries rising 2% to 23,122.
Julie Townsend, deputy chief executive of the road safety charity Brake, said: "As a charity supporting bereaved and injured road crash victims, we are dismayed to see rising road deaths and serious injuries across Britain, meaning more lives lost and more people suffering terribly and needlessly, and a greater burden on local economies."
The Department for Transport's (DfT) annual figures showed the number of fatalities among pedestrians and car occupants rose last year by 12% and 6% respectively. But the number of motorcyclists killed on British roads dropped 10% with pedal cycle fatalities falling 4% and the number of deaths among coach and bus occupants down 22%
Encouragingly the DfT report showed a 2% fall in casualties of all severity to 203,950. But an estimated 9,990 reported casualties happened when someone was driving above the legal alcohol limit.
Copyright Press Association 2012