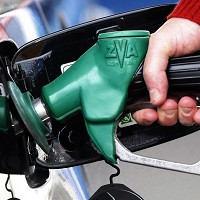 A new study has found that the UK population's interest and passion for cars is on the slide, with the soaring cost of petrol being blamed.
The research, carried out by the rental service WhipCar.com, discovered that just 8 per cent of motorists now describe their car as a prized possession with two-thirds saying it is "purely to get from A to B".
A third of the 2,000 respondents in the survey also confessed to not being able to remember their registration number and around a quarter said it is now less important to own a car than it was a decade ago.
A separate poll has already suggested that 38 per cent of people will stop driving if petrol prices increase by much more and government statistics indicate that there are now 20 per cent fewer people under 30 with a driving licence than there were in 1992.
The cost of fuel, together with the rise in other associated costs such as tax andcar insurance , seem to have led to a change in attitudes and less interest in cars.
And the situation won't have been helped by many of the most popular cars increasing in price well above inflation in recent years. A Which? study has shown that the Volkswagen Polo 1.2 70 Match and Renault Megane 1.5dCi (106) Expression have both gone up by 8.5 per cent more than inflation in the last four years.
Copyright Press Association 2012