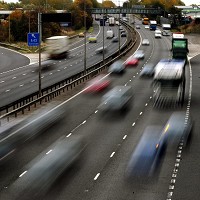 The UK has been named the 'Whiplash Capital of Europe', with eight out of every 10 personal injury claims connected to road traffic accidents now for alleged whiplash.
Research from the Association of British Insurers (ABI) shows the number of whiplash claims in the UK is more than twice the average of France, Spain and the Netherlands.
In fact the annual whiplash bill now stands at £2 billion, adding an extra £90 a year to the average motor insurance premium.
To combat this 'have a go' compensation culture, the ABI proposes increasing the Small Claims Track Threshold from £1,000 to £5,000 to fast track the settlement of low value claims.
It hopes doing so would encourage the use of accredited doctors with the latest training in soft tissue neck injuries to provide better medical assessments, while at the same time setting out a fair and transparent method for calculating compensation for minor whiplash injuries.
James Dalton, the ABI's Head of Motor and Liability, said: "Our proposals will ensure that genuine claimants receive access to justice at a proportionate cost, while driving out fraudulent and exaggerated whiplash claims that increase the cost of car insurance for honest motorists."
Copyright Press Association 2013