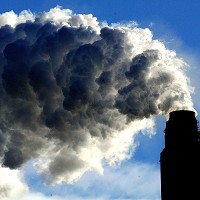 Ofgem has warned that Britain could suffer significant energy shortages in the next three years, which would lead to higher bills for customers.
The energy watchdog said that the closure of old coal and oil-fired power stations and tough European Union environmental laws were affecting Britain's energy supply.
According to the electricity capacity assessment, spare capacity in the UK is currently at an historic high of 14%, but this could fall to 4% by 2015/16, which would leave the UK at risk of significant shortfalls.
Welcoming the report, Edward Davey, energy and climate change minister, said: "Security of electricity supply is of critical importance to the health of the economy and the smooth functioning of our daily lives.
"That is why the Government is reforming the electricity market to deliver secure, clean and affordable electricity."
In 2009 Ofgem's Project Discovery study warned that customer bills might have to rise by between 14% and 25% to pay for investment in the development of low carbon power stations, in order to combat Britain's energy shortfall.
Copyright Press Association 2012