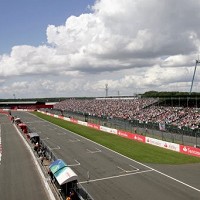 A survey by INRIX shows UK motorists like to push their cars to the limit, with three in four confessing to exceeding 80mph and a third to breaking the 100mph barrier.
The findings have been released ahead of the Grand Prix at Silverstone this weekend, where 120,000 Formula One fans will be in attendance to watch their - fully qualified - heroes top 195mph.
"On the eve of the sold out race at Silverstone this weekend, the findings show the UK's need for speed extends well beyond the track into their daily lives," said INRIX vice-president of marketing Jon Maron.
Middle-aged motorists were surprisingly found to be the biggest speedsters. Almost half of drivers between the ages of 35 and 45 have touched 100mph compared to less than a third of 20 to 34-year-olds.
A fifth of middle-aged UK motorists also admitted to making a habit of driving 10mph above the speed limit.
The poll discovered men are more likely to disobey speed limits, with 84% confessing, compared to just fewer than seven in 10 women.
Two in five Brits chose the Nurburgring Nordschliefe in Germany as the place they would most like to drive, while the Aston Martin One-77 was the most desired supercar.
While driving fast can get the adrenaline pumping, the dangers far outweigh the excitement. Driving recklessly not only puts lives in danger but can also have a negative effect oncar insurance premiums.
Copyright Press Association 2013