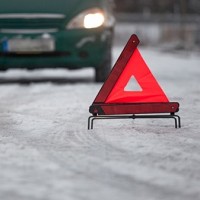 Millions of UK motorists will add unnecessary hours to their journeys over the Christmas period because they won't bother to check weather and traffic reports, according to a new report.
Halfords Autocentres found that in the winter 59% of drivers ignore traffic reports and 36% don't look to see what the weather is going to be like before they travel.
The survey, looking at the behaviour of UK motorists in winter, also found that one in four (25%) drivers are caught unprepared at this time of year.
A quarter (24%) of those unprepared motorists will end up stuck on their drive with a flat battery, while another quarter (25%) will ended up stranded at the roadside. With odds like that motorists are advised to ensure they have breakdown cover in place on top of their car insurance.
The research also found that despite the effect winter can have on their cars 18% of drivers don't perform any vehicle checks before making a journey.
Marketing Director of Halfords Autocentres, Rory Carlin said: "Whilst winters are getting harsher, UK drivers clearly aren't adapting to cope.
"A change in behaviour - particularly over peak travel times during the festive period - has the potential to significantly reduce traffic jams and unnecessary breakdowns."
Copyright © Press Association 2012