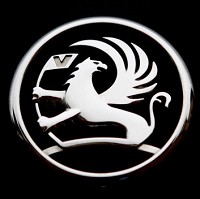 The motor sales boom is continuing apace, new figures suggest.
The UK's passion for buying a car showed no signs of dwindling last month, the Society of Motor Manufacturers and Traders (SMMT) reported.
The 76,958 new car registrations this February represents a 12% increase on February 2014, with the ever-popular Ford Fiesta again leading the best sellers.
February was the 36th consecutive month of general car sale rises. A total of 241,814 cars have been sold in January and February alone, beating the same two-month period for last year by 8.3%.
The Volkswagen Golf was the second favourite car in terms of units sold last month with the Ford Focus fifth.
Vauxhall enjoyed three top 10 appearances with the Corsa (third), Astra (fourth) and Insignia (seventh).
The Nissan Qashqai and Mercedes-Benz C-Class came sixth and eighth respectively, while the Audi A3 and Fiat 500 completed the table.
Mike Hawes, chief executive of SMMT, says three consecutive years of growth reflect the industry's post-recession upturn. He expects growth to remain steady during the remainder of the year.
Copyright Press Association 2015