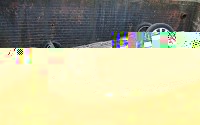 The European Commission has urged the UK and Ireland to co-operate to implement an in-car emergency service which could save lives.
A voluntary commitment to implement the eCall - the European in-car automatic emergency system - across the EU, was agreed upon with Europe's mobile operators signing a Memorandum of Understanding with Brussels.
All except six countries - UK, Ireland, Denmark, France, Latvia and Malta - have signed the document, which if implemented, could save up to 2,500 lives a year. However, it cannot be effective unless all member countries consent to it.
EU Telecoms Commissioner Viviane Reding commended the mobile phone operators for displaying "social responsibility" by signing up for eCall, but emphasised that "the roll-out of the pan-European eCall needed everyone's cooperation".
She called for the other countries to show the "necessary commitment": "They should now take their foot off the brake and speed up the introduction of a system that can save lives. Otherwise the Commission will need to propose legislation next year."
If installed in a car, the eCall technology automatically dials 112, the European emergency phone number, in the event of a road crash. It sends the location of crash to the nearest emergency service.
Copyright © Press Association 2009