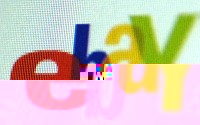 A programme to sell new vehicles online in America is being tested by General Motors Co and eBay Inc, it has been revealed.
The site, which will be examined in California, will allow customers to negotiate and then purchase from car dealers online and it is hoped the partnership could mark a return to form for General Motors Co.
The American car giant is looking to re-assert itself after emerging from bankruptcy and the online car marketplace - gm.ebay.com - is the first sign of that.
The website will give the biggest US car maker a new venue to sell vehicles as it plans to trim down its number of dealerships by over 40% by the end of 2010.
Tests of the programme in California will run from August 11 to September 8 and over 225 GM dealers will take part. There are already plans to adopt the programme across the States if it proves to be successful.
Mostly used cars are currently sold on eBay and the new scheme expands an old partnership, which saw the certified sale of GM's used vehicles on eBay.
Copyright © Press Association 2009