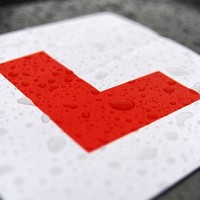 Three-point turns and the art of reversing around a corner could soon be consigned to the dustbin of driving test history, the Government has suggested.
Learner drivers could soon experience the most radical changes made to the examination in two decades.
About 1,000 UK learners are being invited to trial fresh practical test steps aimed at reflecting real-life motoring better than the likes of the three-point turn, the Driver and Vehicle Standards Agency (DVSA) said.
These include manoeuvres like reversing from parking bays, correct use of sat-navs, and re-joining traffic flows after pulling up either to the right or left.
Speaking on the proposals, RAC spokesman Simon Williams said: "We welcome plans to update the driving test to reflect modern day driving, but care needs to be taken to ensure the right new elements are included and the right old ones removed.
"Research conducted for the RAC Report on Motoring has found that 35% of drivers didn't feel the current test covered all the skills required to cope with the demands of driving today. This indicates that motorists themselves also believe the driving test is in need of refreshing."
The experiment will see half of the 40-minute test taken up with independent driving - doubling the 10 minutes currently spent on it now. Independent driving is where learners have to make their own way to specific destinations.
Under the new trial test, they will be asked to follow sat-nav directions rather than using the normal road signs.
Officials from the Driving Instructors Association (DIA), the country's biggest sector body representing rider and driver trainers, is welcoming the proposed changes
Simon Williams added: "The three-point turn is without doubt one of the most memorable parts of the driving test and involves high levels of car control to achieve successfully. The skills required to accomplish this manoeuvre are not only valuable in their own right, but are also transferable to other manoeuvres so hopefully these points will be taken into consideration before the three-point turn is cast into driving test history."
Copyright Press Association 2014