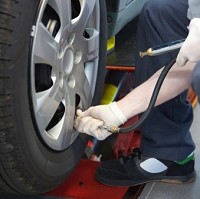 TyreSafe has announced Sussex Police has joined up to support its campaign to boost knowledge of tyre safety among road users.
The campaign aims to inform motorists about the potential dangers related to tyres while giving them tips on how to keep them up to a good standard.
TyreSafe chairman Stuart Jackson said: "The force enjoyed considerable success when it partnered Chandlers BMW at several events during last year's Tyre Safety Month, so it knows the benefits of getting involved and the positive outcome it can achieve."
This is not the only campaign put on by TyreSafe - the organisation also targets various markets such as logistics companies and young drivers.
Pc Phil Barrow, Sussex Police road safety officer, said: "Being at the sharp end I see the painful human cost following a road traffic accident, many of which have a tyre-related contributory factor. What's even more galling is that most could have been prevented by just a few regular simple tyre checks.
"Therefore, we fully endorse TyreSafe's ongoing campaigns to make drivers aware of the issues surrounding defective or illegal tyres and will do everything that we can to help it in its future activities."
Keeping tyres up to date is an essential part of safe motoring. However, accidents can still happen, so ensure you're prepared in the event of a tyre blow-out with breakdown cover .
Copyright Press Association 2012