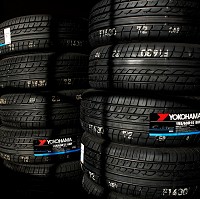 Over ten million tyres on UK roads could be dangerous due their age, rather than their specific condition, according to new research.
Only 17% of drivers in a recent Kwik Fit survey knew how to identify the age of their tyres from the date of manufacture stamped on the tyre itself. Although many motorists are cutting down on their annual mileage, which may help withcar insurance premiums, many may now find that their tyres reach the end of their life before the tread reaches the legal limit of 1.6mm.
More than half of the UK motorists questioned (59%) were unaware that their tyres displayed the information required to calculate the date of manufacture. In addition, 24% were aware the information existed but didn't know how to interpret it. In total, this means that 83% of drivers cannot assess the age of their tyres.
The research also found that six million drivers thought that their tyres were over five years old, even though many of those did not know how to work out the exact age. Combined with those that admit they don't know the age of their tyres, this means that there could be over 11 million tyres on cars that are out of date and putting the driver at risk.
Whilst it is a good thing that some drivers are trying to drive less miles, Roger Griggs, communications director at Kwik Fit, urged drivers to check the age of their tyres. He said that drivers should look for the date of manufacture in a box on the wall of the tyre. It is shown as a four digit number, giving the year and the month the tyre was made.
Copyright Press Association 2013