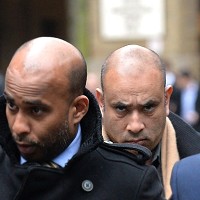 A television executive has been sent to jail for three years for his role in a crash-for-cash insurance scam.
Mohammed Ferdhaus, 40, from Brentwood in Essex, pleaded guilty to embezzling at least £500,000 as part of the scam run by his brother, Mohammed Samsul Haque.
Ferdhaus founded Channel S, a satellite television station for Britain's Bangladeshi community.
At least 124 claims were made by individuals linked to Motor Alliance, a company run by Haque between 2005 and 2008.
In a hearing at Southwark Crown Court, Ferdhaus grinned in the dock as the judge handed down the sentence to him. He gave a thumbs up and said "see you soon" to his supporters as he was led away by a security guard.
Haque and five other men were sentenced in October 2011 following the Metropolitan Police's Operation Scarp.
The scam cost thecar insurance industry an estimated £1.9 million, of which £1.17 million was paid to Motor Alliance, with Ferdhaus pocketing at least £500,000.
Copyright Press Association 2014