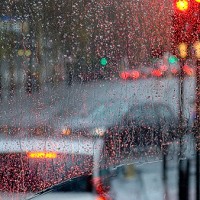 Motorists need to brace themselves for some wet driving conditions this week with weather forecasters predicting some regions could be hit by a fortnight's rainfall in just one day.
The deluge of to 25mm of rain is being forecast for Tuesday in the West Country and Wales - the regions which are set to be the hardest hit - with maximum temperatures in London only likely to reach 12C.
Matt Dobson, a forecaster with the Press Association's weather division, MeteoGroup, said "lots of rain" would be moving up into Wales from Devon, Cornwall and the rest of the South West with up to an inch falling during the day.
He said: "It's a lot for a day - a typical place in southern Britain would see around two inches of rain in a while month. Places could see half a month's rain in a day."
But the forecaster said a return to more settled weather would come towards the end of May, adding that it was too early to predict what sort of summer we are likely to have.
Copyright Press Association 2013